Buy reporter birth horses online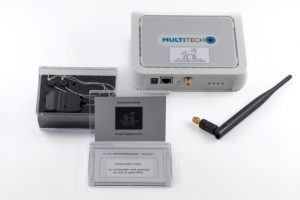 Do you need a reporter of a birth for horses? Is your mare about to foal and you are looking for a birth reporter for horses? Have you missed a foal's birth before and that is why you need a reporter of a birth for horses? You do not need to look any further, as Foalstart has the right solution for you with their reliable and easy to work with birth reporter for horses. Using this birth alarm you surely never miss a birth, because you will be notified on time. And should things take a turn for the worse during the delivery, thanks to the birth reporter for horses you are present. The Foalstart birth reporter for horses works quite straightforwardly. The Foalstart Two consists of a transmitter and a magnet and they are placed on the vulva-lips of the mare. To attach the Foalstart Two is not difficult, but should be done in the correct way of course. We have therefore posted a clear instruction video on our website, that shows you step by step how to attach the transmitter. As soon as the birth starts, your birth reporter for horses will send an alarm to your mobile phone. It is possible to receive the birth report on two phone numbers.
Why Foalstart?
Assured of birth notifications!
The birth alarm can be used several times!
Use is very easy!
Best value for money!
Order your Foalstart directly online!
 Option for reporter of birth for horses
Foalstart has two very reliable possibilities how the reporter of a birth for horses can notify you about the forthcoming birth. The Foalstart Two transmitter connects directly to the Foalstart Cloud, once it is attached. The Foalstart Cloud monitors continuously whether the transmitter has range. This can also be checked on your mobile phone. The reporter for the horse will also send you a notification in case of a malfunction.  The best combination however, is to link the Foalstart 3.0 with the Foalstart Gateway. This way you are assured of optimal reception. You can also link multiple transmitters to your gateway in case you have more coming births. Because the gateway only receives the signals from the transmitter, you do not depend on the public network. It is undoubtedly the fastest way to inform you when the foal announces itself. The range of the gateway in an urban environment is 100 meters and in the open field 500 meters.
Birth reporter for horses is affordable
The reliable birth reporter for horses can be used several times and because of that, it forms a very affordable solution. The strong battery is guaranteed for several seasons. You can order the horses birth reporter directly online.