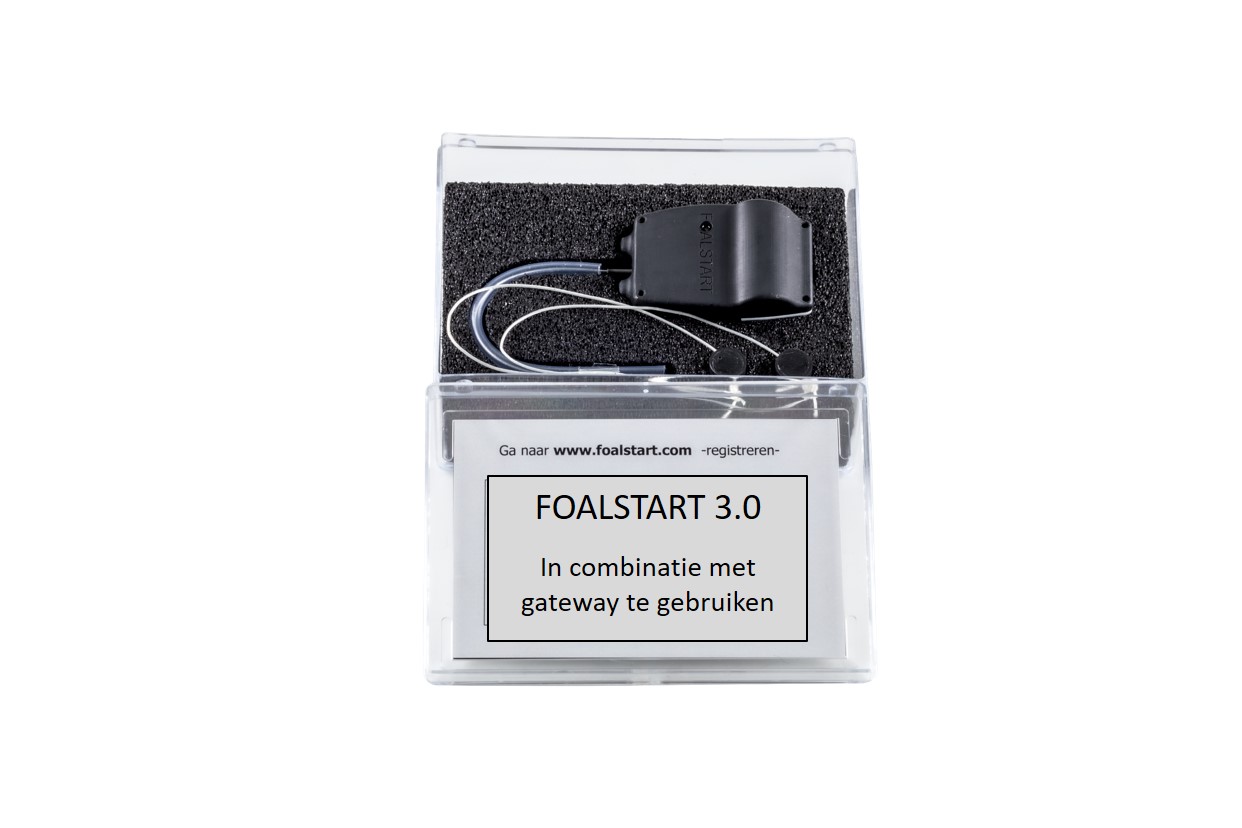 How does it work?
The FOALSTART 3.0 birth detector consists of a transmitter and a magnet which are stitched to the mare's vulva lips.
At the moment when the birth commences, you will be called and informed about which mare is giving birth to a foal. It is possible to be called on 1 or 2 phone numbers.
Placement of the transmitter
When attaching the FOALSTART birth detector, it is important that this is done correctly.
The instruction video shows how this is done, step by step.